The importance of a well designed patient room
No other place may be as important for healing than the patient's or client's own room. Not only as a place for privacy, but also as a representation of who you are and how you are seen. A caring interior design with comfortable and well designed furniture is just as important in care environments as work environments, if not even more so.
Curtains and choice of fabric add color and warmth to a patient room. We do our best to find solutions for interior architects and facilities, the self harm preventive and suicide resistant curtain rail is one answer to several requests for innovative interior products.
Our range of robust interior products and furniture, specifically designed for challenging environments withstand wear and tear better and hopefully contribute to a sense of dignity. Several unique design features, not always visible, reduce the risk of self-harm and aggression without compromising their aim to create a healing environment.
Read more about LIVING ROOM and BATHROOM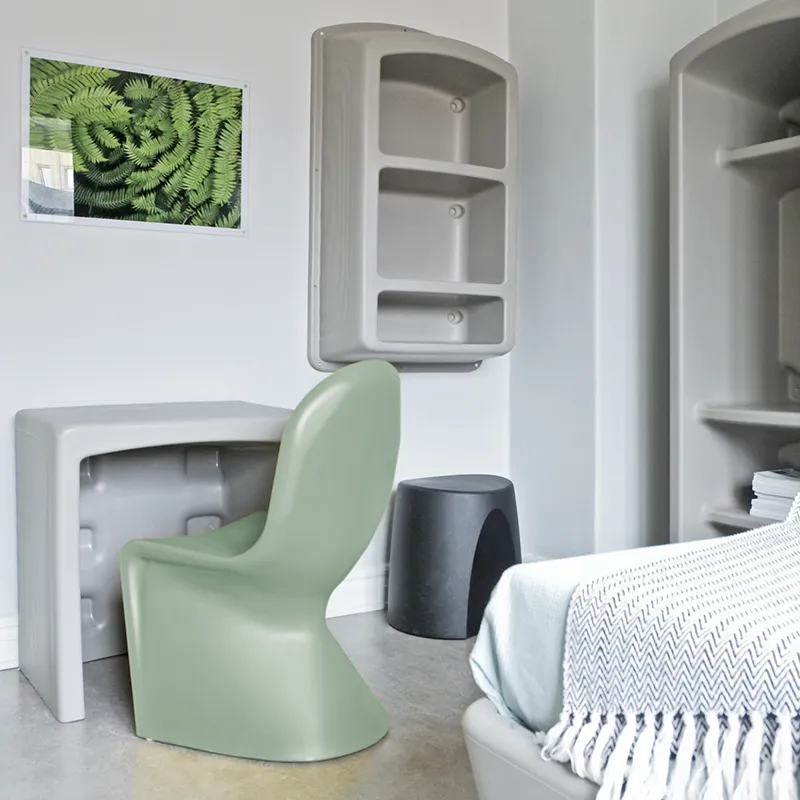 Our Patient room products