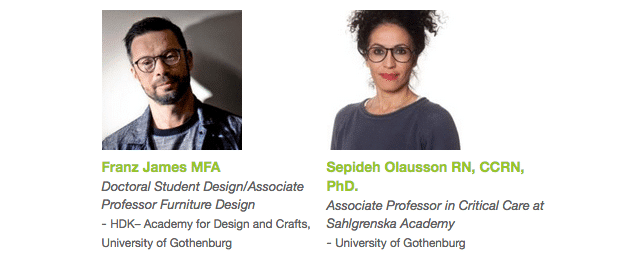 Design in Mental Health conference (UK)
Healsafe Interiör exhibits as previous years at the DIMH conference together with our UK distributor Anti-Ligature shop.
The conference, this year in Conventry,  is the largest UK exhibition for design of facilities and interior products in the mental health sector. Many presentations are given on themes like work place environment and safe interior products.
HealSafe Interiör's founder and researcher Franz James presents a paper on his latest research. See more details below.
"I'm used to it" -Interior Design, Wellbeing and Incarcerated youth – Franz James & Sepideh Olausson, University of Gothenburg
The main focus in this paper is on interior design and its impact on well-being in special residential homes for youth (12-21) with psychosocial problems, substance abuse and/or criminal behavior. These homes are run by the Swedish government and provide compulsory care in settings much related to institutions such as prisons and psychiatric hospitals.
Further, this paper aims to critically discuss the impact of design with carceral (prisonlike) heritage on youth's direction in life. The authors suggest a model for how the dialectic relationship between the incarcerated person and the physical environment can be understood.
Finally, by identifying interior design factors that are counterproductive for well-being it is possible to create designs that foster well-being and positive direction in life.